Employment Law
At Rankin & Co. we work directly with HR and other expert consultants in all matters of employment law.
Our services include:
Current or former employee claims against your business
The difference between employees and independent contractors
Employment agreements
Wages and hours
Family and medical leave
Human resource policies and procedures
Redundancy and termination
Waivers and releases
Performance management and disciplinary action
Workplace harassment
Accommodating disability
Confidentiality agreements
Senior Associate Rachel Derrico
Rachel is an employment lawyer with a background in commercial law, employment law and human resources roles. Rachel advises and represents employers in all aspects of employment law including workplace policy and contract matters, as well as the interpretation of modern awards and workplace legislation. Rachel is results driven, with a firm belief in the importance of achieving commercial outcomes and providing practical and proactive legal advice and solutions for employers.
Her passion for employment law started in 2004 when she worked in the human resources team at Abigroup Contractors (now Lend Lease) which then led her to work in private practice in boutique law firms since 2011. Rachel recently completed her Master of Laws (Workplace and Employment Law) at Monash University and embraces the Dr. Seuss' mantra that the more you learn the more places you'll go!
Recent examples of work undertaken by Rachel include the following:
Drafting and reviewing contracts of employment and workplace policies and procedures.
Advising and representing employers in relation to employment disputes, including unfair dismissal, general protections and anti-bullying claims.
Advising on the implementation of and the enforcement of confidentiality and non-compete provisions.
Advising clients on modern award coverage and award obligations and entitlements.
Providing human resources management advice to clients and assisting with disciplinary procedures and terminations.
Advising clients in respect of transmission of business issues including transferring employees and operational restructures.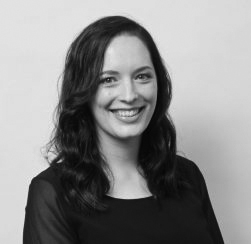 Senior Associate Georgia Rutecki  
Georgia is an excellent commercial lawyer with particular expertise in employment law and litigation.  Her career to date has included roles in international mega-firms and government policy development.